News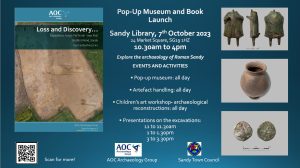 Items of news will be published here as they occur. If there is something that you believe will be of interest to SHRG and its' members, please email the Press Officer.
This year  we are now researching the boys from Sandy who gave their live in the Great War.
If you can help in any way please contact a member of the committee.
If you want to know more about Sandy Historical Research Group, please email the Chairman .
For issues regarding this website, please email the Webmaster